Study at Murdoch
As a Murdoch student, you'll have the structure, support, and space to forge your own path, so you'll graduate not just job-ready, but life-ready. Explore our wide range of courses and find out how to apply to join our global community of free thinkers today.
Murdoch University Dubai is a core branch of Murdoch University, which is based in Perth, Western Australia. Our vibrant campus in Dubai caters to the area's growing demand for skilled professionals across a range of industries. All courses follow the same academic requirements as the courses offered in Australia, taught by highly qualified international lecturers. The degrees awarded are issued from Australia and are exactly the same as the ones conferred on campus in Australia.

The Dubai campus was inaugurated in 2008 by His Excellency Sheik Nahayan Bin Mubarak Al Nahayan, the UAE Minister of Higher Education and Scientific Research, and is situated at Dubai International Academic City. The branch is licensed by the Dubai Government regulator, Knowledge and Human Development Authority (KHDA).
Our flexible learning options are tailored to allow you to design your course of study in accordance with your own personal requirements. Why choose between Business and Media when you can do both? Our double major option allows you to combine two different disciplines into one well-rounded education without extending your time at university.
At Murdoch, we are proud to have internationally qualified faculty teaching you globally recognized degrees. Regardless of whether you are a foundation program student or an undergraduate or postgraduate student, the quality of the teachers and the programs on offer are world-class.
Studying at Murdoch University Dubai isn't just about learning in your chosen field. It's also about exploring new ways of thinking, discovering different perspectives and finding ways to make a difference.
We've got the support, facilities, and flexibility to help you gain the skills, knowledge and life experience you need to reach your goals.
Global top 100:

Ranked amongst the top 100 young universities in the world (Young Universities Ranking 2017, Times Higher Education)

Five-star Rating:

For graduate starting salaries and educational experience (The Good Universities Guide 2018)

Excellence in research:

World-class standard or above in 85 percent of research disciplines (Excellence in Research for Australia (ERA) 2015 Australian Research Council)
Why choose Murdoch in Dubai?
An attractive lifestyle for students:

The living expenses in the United Arab Emirates (UAE) are one of the lowest among developing and emerging nations. Surrounded by sand dunes, the city has its fair share of stunning beaches and warm waters and receives year-round sunshine. The UAE also happens to be a very safe and modern country, with very low levels of violent and property crime.

A multicultural and cosmopolitan city: Arabic culture is deeply rooted in Dubai, but with the UAE being an ex-pat nation, there is so much cultural diversity. Students can enjoy a cosmopolitan and international lifestyle in Dubai, with plenty of opportunities to interact with people from diverse nationalities and cultural backgrounds. You'll feel very much at home in Dubai as long as you abide by the law and respect the cultures and values.
Enjoy part-time work while studying: Murdoch students on a work permit are permitted to work part-time within the free zones. There are no formal restrictions on hours, as long as it's keeping with a reasonable study schedule.
A city of opportunities: Graduates in Dubai have an abundance of employment options open to them upon getting their degree, the rise of professional opportunities has been driven by the rapid expansion of the non-oil sector such as the construction industry.
A land of wonder: Dubai isn't just ripe with natural attractions, there are also enough man-made attractions to keep you busy. Studying in Dubai, you are going to get a lot of opportunities to frequent these acclaimed attractions.
Campus Facilities
Murdoch University Dubai, located in Dubai International Academic City, provides state-of-the-art facilities and world-class technology so that the students have access to the highest education standards globally.
The facilities at our Dubai campus include modern lecture theatres, administrative offices, and student support services. The campus features fully professional high-tech TV as well as post-production facilities. A centrally located library acts as a one-stop-shop for student learning and services. It also offers students access to all electronic databases that are provided by the main campus in Australia.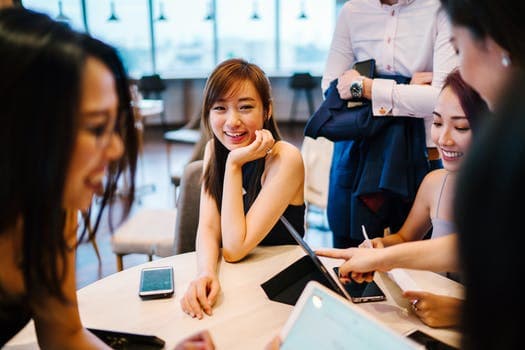 Campus facilities:
Film studio

Editing suite

Computer lab

Common room

Library

Student transportation
Dubai International Academic City
Dubai International Academic City (DIAC) is the world's only Free Zone dedicated to Higher Education. Established in 2007 as part of TECOM Investments, DIAC aims to develop the region's talent pool and establish the UAE as a knowledge-based economy.
DIAC is the premier destination for Higher Education in the region, located on a fully-appointed 18 million sq ft. campus with state-of-the-art modern facilities. DIAC currently hosts 21 International Branch Campuses as part of the UAE's total number of 37, the largest number in any one location.
With a multitude of retail outlets, Dubai International Academic City is a self-sufficient community offering its tenants and visitors food and beverage outlets (including Costa Coffee, Subway, Bombay Chowpatty and All Day Minimart), a driving institute, care rental facilities, a travel agency, a childcare nursery, beauty parlors, and a dental and medical clinic.
Locations
Dubai
Address
Block 10, 4th Floor, Dubai International Academic City, Academic City Road
Dubai
,
Dubai
,
United Arab Emirates