San Diego State University (SDSU), a truly global learning community, is an ideal place to begin your international education. Part of the 23-campus California State University (CSU) system, SDSU is the third-largest university in the state with an enrollment of more than 35,000 students. We offer 97 bachelor's, 84 masters, and 21 doctoral degree programs.
With award-winning professors, top-notch research facilities, and a sunny location at the gateway to Latin America and the Pacific Rim, SDSU gives students the tools to expand their knowledge and their potential.
Academic Strength and Rankings
We are ranked among the top 70 public universities in the country by U.S. News & World Report.
America's Best Value Colleges: No. 30 (Forbes, 2019)
Graduation Rate Performance: No. 8 (U.S. News & World Report)
Ethnic Diversity: Top 35 (U.S. News & World Report)
International Business: No. 11 (U.S. News & World Report)
Entrepreneurship: No. 37 (U.S. News & World Report)
Civil Engineering, Electrical Engineering, and Mechanical Engineering: Top 25 Engineering Bachelor's Degree Awards (ASEE, 2018)
Fulbright scholars: More than 90 students have received Fulbright awards, making SDSU a top producer in Fulbright winners.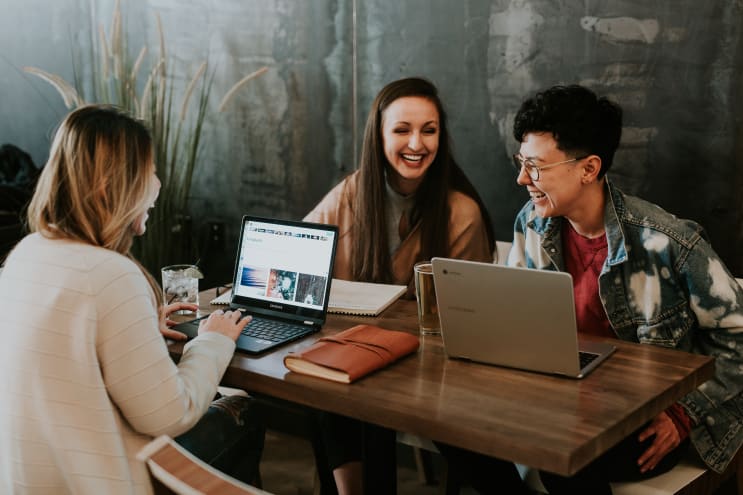 Our Campus
Ranked No. 8 on Cosmopolitan's list of Most Beautiful College Campuses, SDSU's campus is a lively mix of historical and state-of-the-art buildings spread over 280 acres of lushly landscaped grounds. Although the campus is large, you can walk across campus in just 20 minutes. SDSU is northeast of downtown San Diego, conveniently located along with the San Diego Trolley (for easy access to all of the hot spots around San Diego).
Our Location
The second-largest city in California, San Diego is a thriving cultural, scientific, and educational center. Our proximity to the Pacific Rim and Mexico and our diverse regional population provide opportunities for valuable work and learning experiences.
Known for its near-perfect climate, miles of sandy beaches, and fun-filled waterfront activities, our region is home to a wide range of industries, from engineering and biotechnology to agriculture and tourism. The hustle and bustle of the Gaslamp Quarter and downtown neighborhoods are complemented by the charming and eclectic beach towns of Pacific Beach, Ocean Beach, and La Jolla.
Research Opportunities
If you're driven by the thrill of discovery, prepare to conduct research alongside history-makers at SDSU. Our students, faculty, and alumni have been part of research teams that addressed important subjects like RNA modification, biomathematics, and post-wildfire storm runoff. Their research sheds new light on lung disease, adolescent anxiety, cancer, diabetes, Dengue Virus, and many other disorders.
Our Graduates
When you graduate, you'll join an alumni community of more than 300,000 lifelong Aztecs. SDSU strives to help all students find their dream careers through a multitude of internships, career services, and mentoring programs. SDSU will connect you with businesses in the San Diego area and around the globe. An SDSU education has a great return on your investment. On average, our alumni earn $102,800 USD in mid-career salaries according to PayScale.
Locations
San Diego
Address
5250 Campanile Drive
San Diego
,
California
,
USA