About EMU
An EMU education helps students discover their purpose in life and prepare to make a difference for the common good both at home and around the world. EMU's rigorous academics emphasize one-on-one relationships with professors, cross-cultural awareness, care for creation, and service to others. EMU offers undergraduate, graduate and seminary programs from a Mennonite Anabaptist perspective in a gorgeous setting in the beautiful Shenandoah Valley. Students take courses at our main campus in Harrisonburg, Virginia; at our Lancaster, Pennsylvania site; online, and across the globe through our well-known cross-cultural program.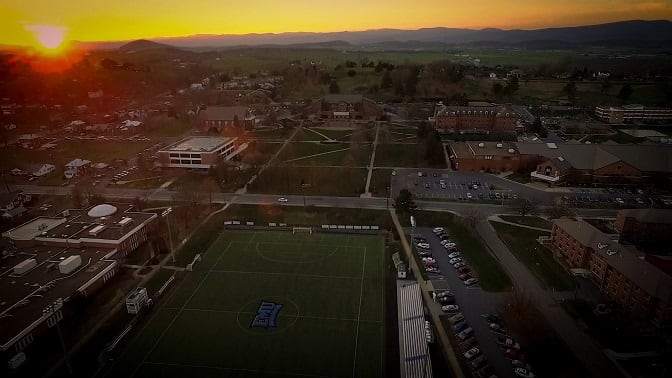 Just the Right Size
EMU is small enough that you can easily get to know classmates and faculty in various programs. Professors are mentors who know you personally and advise you 1:1. You can get involved in a variety of activities like theater, Student Government Association, campus ministry, intramural or intercollegiate sports, music, and choir. All of these provide opportunities to learn more about yourself and develop valuable experiences for your future resume.
Liberal Arts
As an undergraduate student, whatever your major, you will benefit from the value of a liberal arts education. Employers and graduate schools appreciate applicants with a liberal arts education foundation because they are well-rounded critical thinkers and problem solvers who have had wide exposure to issues and ideas from across disciplines and society.
Life After Graduation
EMU graduates earn more than a degree – they discover their purpose in life and lead the organizations they serve the common good. EMU alumni are successful business people, reflective practitioners, and professionals. Thousands have had a significant impact on international service agencies such as Mennonite Central Committee and Mennonite Disaster Service in addition to other denominationally-based and secular service programs. EMU alumna Leymah Gbowee is one of three women awarded the 2011 Nobel Peace Prize. Leymah began her journey at EMU with our world-renown Summer Peacebuilding Institute and went on to earn a master in conflict transformation. Nearly 90% of EMU grads who responded to alumni surveys found work in their field of study within a year of graduation. Employers hire EMU graduates at all levels because of their strong morals and values, respect for others, desire to make a difference, communication and critical thinking skills, and self-confidence. Learn more about undergraduate success after graduation.
What is a Mennonite?
Not familiar with Mennonites? Mennonites belong to the historic peace churches. Many EMU students come from a Mennonite faith tradition, but the majority of EMU students come from other faith traditions. Dozens of religious groups are represented on campus from all over the world. That diversity allows for cross-cultural encounters on campus and in the classrooms.
Virginia and Pennsylvania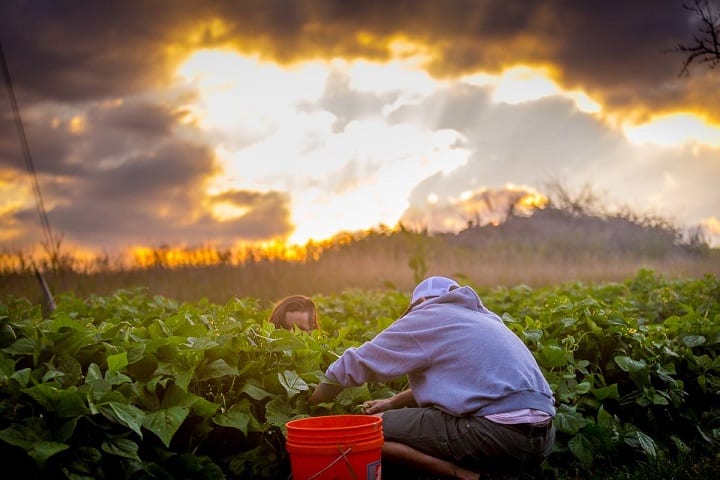 EMU has a main campus and a site in Lancaster, Pennsylvania, offers classes in off-site locations in both Pennsylvania and Virginia, and offers many classes (and two degrees) online. Whether you're at our beautiful campus in the Shenandoah Valley (Harrisonburg, VA) – close to two national forests and Shenandoah National Park – in our thriving classrooms in Lancaster, PA, or at a church in Philadelphia, you'll notice the hospitality and community that is so important to EMU.
EMU Believes
EMU's shared core values are at the heart of a Christian university like no other. Our undergraduate, graduate, seminary and other programs prepare students to serve and lead globally.
Global Community and Cross-cultural Awareness
We live in an increasingly connected world. Here, we ask ourselves how our choices affect others across the globe. Our well-known cross-cultural program – over three decades old – is one of the strongest cross-cultural study programs in the country. It is part of what makes EMU a Christian university like no other. Cross-cultural study – always with veteran faculty and staff – is a requirement for EMU students. Some participate in three-week programs in the local community or greater North America. Some spend a semester in urban Washington, D.C., participating in exciting internships. Others spend a semester in another part of the world, often the Middle East, Central and East Asia, Latin America, or Africa. When you've traveled to Central America, visited the coffee bean fields, and stayed with the struggling farmers, you begin to grasp the big picture. Or when your cross-cultural studies take you to the South African township of Soweto to learn about the history and lingering impact of apartheid first-hand, your sense of empathy is deepened, along with your understanding of our inter-connected world.
Sustainability and Stewardship
EMU was practicing sustainability long before "green" became trendy. Our energy efficient buildings are some of the best performing college facilities in the country. Our solar array on the Hartzler Library roof was the largest solar installation in the state of Virginia when it was installed in 2010. Our campus garden provides produce for the dining hall; compostable waste from the dining hall feeds the garden. Sustainability is woven into the curriculum on many levels.
Faith and Fellowship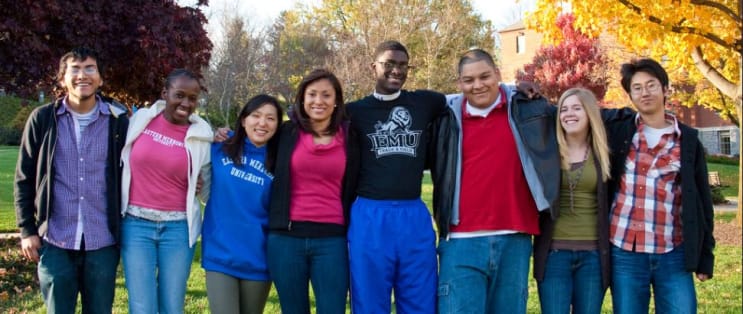 Faith is important at EMU. We're all journeying together – though we may take different paths – toward deepening our faith, learning how we might live out that faith day to day, and reaching academic and professional goals. About a third of the undergraduate student body is Mennonite. Dozens of denominations and faith traditions, and more than 30 nationalities, are all part of the EMU family. Some of of the ways undergraduate students connect to Christ on campus include: chapels throughout the week, Sunday evening celebrations, worship through music, Bible studies in residence halls, and prayer partners willing to support you throughout your year. Other students enjoy being part of a network of adult learners who share similar values and goals.
Service to Others
Reaching out to others is important. At EMU, you'll participate in community service and maybe even find it life changing. Many alumni do voluntary service for a year or more after graduation, or even for a lifetime through church ministry and in other service professions.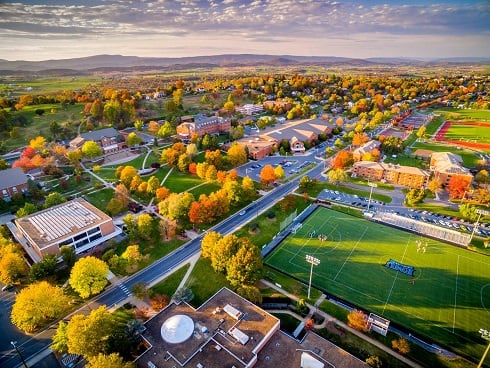 Locations
Harrisonburg
Eastern Mennonite University
Address
Eastern Mennonite University
1200 Park Road
22802
Harrisonburg
,
Virginia
,
USA
Lancaster
Eastern Mennonite University
Address
Eastern Mennonite University
1846 Charter Lane
17601
Lancaster
,
Pennsylvania
,
USA