About Cornell
Cornell College has been changing lives and changing educational norms since 1853.
Located in Mount Vernon, Iowa, Cornell was the first college west of the Mississippi to grant women the same rights and privileges as men, and, in 1858, to award a degree to a woman.
In 1978 Cornell faculty adopted the One Course At A Time curriculum, transforming the way teaching and learning happen at Cornell. With the 1996 publication of Loren Pope's Colleges That Change Lives, Cornell's life-changing education was formally recognized. Cornell continues to be recognized with each new edition.
Cornell Values
Our Mission and Core Values guide the way we teach and learn.
We emphasize the following educational priorities and outcomes by embedding them in every course and in opportunities beyond the classroom.
Mission
Cornell College offers an innovative and rigorous learning community where faculty and staff collaborate with students to develop the intellectual curiosity, creativity, and moral courage necessary for a lifetime of learning and engaged citizenship.
Core values
A liberal education that celebrates discovery and embraces the integration and application of knowledge

Intellectual, moral, and personal growth

Civic and social responsibility

The dignity and worth of each individual in a diverse community
One Course At A Time
With the distinctive One Course At A Time curriculum, Cornell students immerse themselves in just one academic discipline per three-and-a-half-week block. This focus makes it possible for professors to go beyond the traditional lecture format through extended discussions and labs, all day simulations, and off-campus learning for an afternoon or an entire block without competing with other classes. Over the past four years, Cornell faculty taught 70 off-campus courses. And students can easily take a block to gain experience through internships.
National recognition
Cornell is one of only 40 schools profiled in Loren Pope's book "

Colleges That Change Lives

."
U.S. News and World Report

ranks Cornell in the top tier of national liberal arts colleges.

Cornell was ranked 64th in

U.S. News' list of Best Value Schools

16 Cornellians have been awarded Fulbright scholarships in the past 12 years. In addition, two Cornell faculty received Fulbright Awards for scholarship travel in 2016 and 2017.

Cornell's campus is listed on the National Register of Historic Places.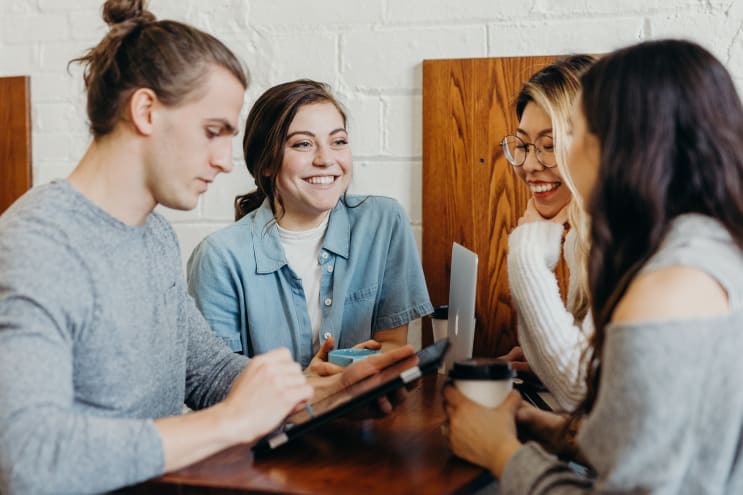 Programs of study
The college offers more than 40 academic majors and pre-professional programs, and an unlimited number of individualized majors. In addition, the Cornell Summer Research Institute provides a summer living-learning community fostering research in the arts, humanities, social sciences, and sciences.
Location
The college is located in Mount Vernon, Iowa, a town whose urban fringe atmosphere brings the best of the city into a small-town venue with art festivals, popular local restaurants and cafés, and quirky boutiques. Mount Vernon's mix of historic buildings and creative flair earned it accolades as one of "America's Coolest Small Towns" by Arthur Frommer's Budget Travel magazine.
Faculty
Cornell professors are accomplished researchers, scholars, and above all, mentors. Ninety-eight percent of the college's tenure-track faculty hold the highest degree in their fields. The faculty-student ratio is 1:11, and many students work closely with faculty members on research or other projects.
Campus life
Life at Cornell is active and diverse. Students participate in numerous clubs, organizations, and special-interest groups. 19 percent of students participate in the fine arts. 36 percent of students participate in intercollegiate athletics.
Locations
Mount Vernon
Address
1st Street, 600
52314
Mount Vernon
,
Iowa
,
USA