About Bay State
For over 70 years, Bay State College has built a reputation for offering a unique, high-quality curriculum for the serious student. Thanks to our small classes, individualized attention, and a faculty of industry professionals who bring their experience into the classroom, our students are successfully able to pursue career-focused studies in today's fastest-growing industries.
In our commitment to their academic and professional advancement, our students are given the opportunity to intern at some of the best companies in the nation, while networking with employers and alumni who can open doors to some of the Northeast's best career opportunities.
At the same time, our students work and live at our campus in historic Back Bay, one of Boston's most desirable neighborhoods in the city, near the center of Boston's lively downtown and all it offers.
Bay State College Fast Facts
Location
Boston, MA (home to more than 250,000 college students)
1 block from fashionable Newbury Street
1.4 miles from Fenway Park
Academics
15+ programs, Associate and Bachelor Degrees
Student-to-teacher ratio is 15:1
Average class size: 18 students
Students:
Approximately 800 students
On-campus housing available
Bay State College is a private college whose mission is to provide students with a quality education that prepares them for professional careers and increasing levels of higher education. Bay State College accomplishes this mission by providing a learning environment where teaching excellence and student services are blended to support the uniqueness of individual students, preparing them to achieve their full potential as ethically and socially aware citizens.
History of Bay State College
Bay State College opened in 1946 to serve a single industry, the airlines, by providing students with hands-on skills and paying particular attention to a strong educational foundation. Then as now, the College was known for its small classes, individual attention, and focus on specific careers.
In 1961, Bay State moved to its current location in the Back Bay — in the heart of the city, but close to hospitals, businesses, shopping, fashion, and entertainment.
In 1975, Bay State was initially authorized to grant Associate degrees by the Commonwealth of Massachusetts. In 1989, Bay State became accredited by the New England Association of Schools and Colleges (NEASC)*. In 2004, Bay State was authorized by the state and NEASC* to grant Bachelor's degrees in Business, Fashion, and Entertainment Management.
Seventy years after its founding, Bay State still operates under the vision of its founders. The College provides America's leading employers with skilled graduates who are professionally trained and educated for the profession they desire.
*Bay State College is accredited by the New England Commission of Higher Education (NECHE, formerly NEASC).
Mission Statement
Bay State College prepares students for successful careers and global citizenship through academic rigor and individualized support.
Guiding Principles
Bay State College accomplishes this through its commitment to providing
An affordable, private education
A supportive, caring staff and faculty
A hands-on learning environment
A community embracing diversity
A faculty with real-world experience
Education beyond the classroom
A culture of social and ethical responsibility
A results-driven approach to student success
Core Values
Quality, Respect, and Support.
Vision Statement
Bay State College will be the college of choice in our region for career-minded students and employers who seek well-educated graduates in our disciplines.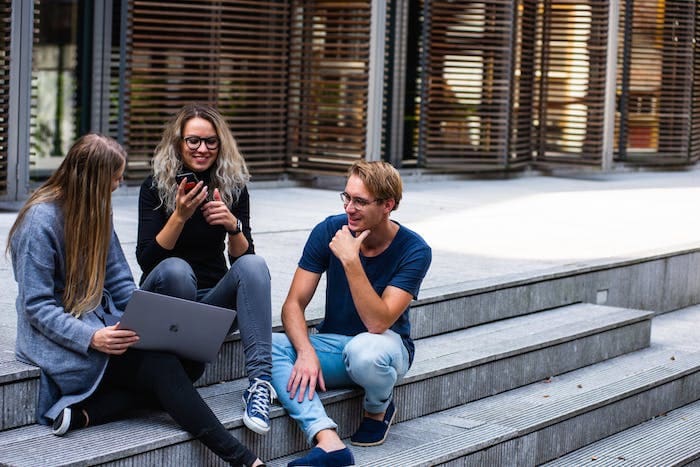 Locations
Boston
Address
31 St. James Avenue
MA 02116
Boston
,
Massachusetts
,
USA