Castelldefels School of Social Sciences (C3S) is a private business school founded in 2014 and registered under the Spanish Ministry of Education. The Center is accredited to provide academic courses including Diplomas developed in partnership with top universities.
If you are looking for the best business school in Barcelona Spain, C3S is the one. We offer a variety of programs including Diploma, Bachelors, Masters at 1/3rd cost of UK
We strive to offer academic excellence to our students applying from all over the world to pursue innovative university degrees in our Campus in the heart of Barcelona. We provide numerous benefits and opportunities for growth and development, in a dynamic international environment, where students can celebrate intercultural diversity and innovative styles of teaching.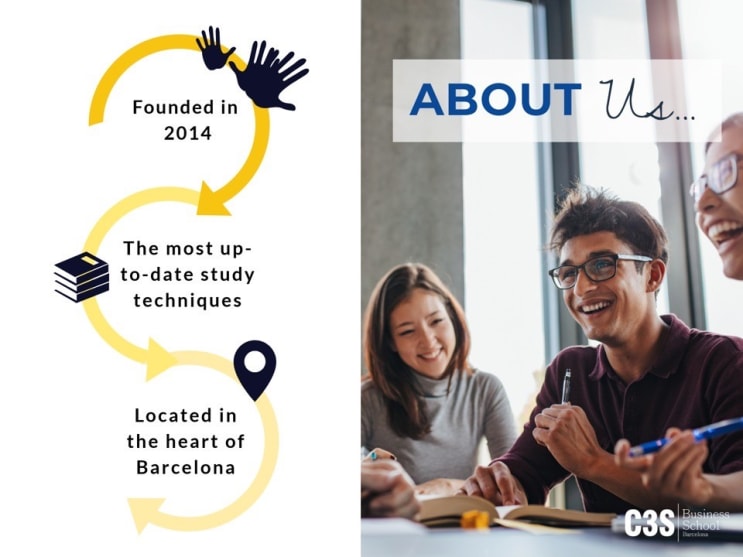 Earn While You Learn. You will become job-ready when you study at our university. We also help our students with paid internships. UK Degree. Free Assessment!
With industrial visits and study trips, students will become smart to understand the concepts that they will learn in the class and from the books.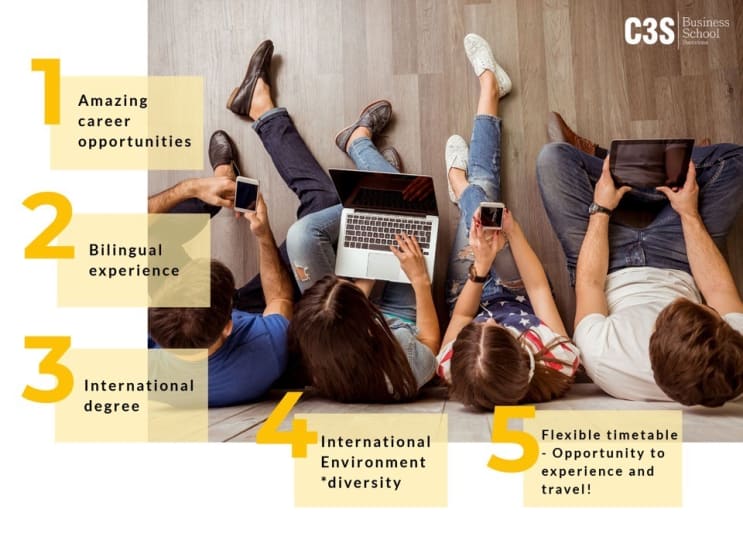 Why C3S
1. Academics
The main teaching and learning methods at C3S include classroom lectures, seminars and tutorials, practical learning, field trips, projects and learning through research.
Our faculty members are not only innovative thinkers and experienced educators, but they are also change-makers in their field of expertise. Our operations are managed by highly competent and dedicated academic and administrative staff.
2. Student Support
C3S provides students and prospective students the guidance, resources, and support to address a variety of accommodation, immigration, and academic matters.
Our Student Assistance Services is a proactive team that will walk you through any steps of your career.
3. Global Experience
C3S is an international business school with a global perspective. Our students learn from our academic offerings while having a great time with our cultural emersion activities.
This perfect blend inspires insightful self-awareness, enhance critical thinking and encourage social participation. Here at C3S, we prepare our students to be major players in the world stage.
4. International Accreditation
We understand the importance of not only having international accreditation but also building partnerships with other like-minded organizations from around the world.
These relationships allow us to provide further diversity in our offerings and an understanding of what `real world´ means in all corners of the globe.
Our mission is to make C3S Business School an inclusive, diverse, innovative and competitive business school.
Come join us at C3S Business School!
Locations
Barcelona
Address
Carrer de Londres, 6, porta 9
08029
Barcelona
,
Catalonia
,
Spain