La Salle Campus Barcelona – Universidad Ramon Llull
Home ›
Spain ›
La Salle Campus Barcelona – Universidad Ramon Llull

La Salle Campus Barcelona - URL is an international university center with more than a hundred years of history, dedicated to the integral formation of people. We are founding members of the Ramon Llull University, the first private non-profit university in Catalonia.
Structured around five fields of knowledge, ICT Engineering and Technology, Computer Science, Architecture and Building, Management and Art, Design & Technology, we work with the mission of training professionals with value, capable of contributing positively to the development of a fairer society and sustainable.
Our Campus is an integral space, defined by its training and research nucleus, which also houses La Salle Technova Barcelona, ​​a business incubation park, which facilitates the relationship between the academic and business world, and a series of facilities that promote university life, such as the residence hall, sports facilities, laboratories, and spaces for the development of various activities promoted by the students themselves.
In this environment we bring together the entire educational community. We are an international university campus, guarantee and reference, recognized for training people who add up. We are proud of our international network of alumni, who are always recognized for professional excellence, as well as for their strong social vocation.
I wish that your navigation through this website allows you to discover everything you are looking for. The doors of our Campus are always open.
Welcome to La Salle Campus Barcelona - URL.
Josep M. Santos
Managing Director
know us
La Salle is an institution with more than 300 years of history and a broad international presence. We have been pioneers in offering studies that are adapted at all times to the needs of the market and society. We are committed to quality training and values for the youth of the future, because people are above everything.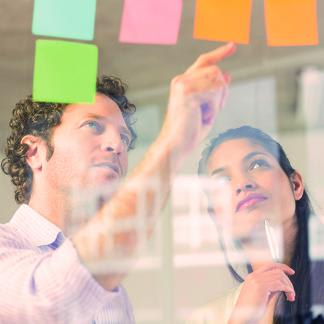 Mission and Values
We are an international, intercultural and interreligious, guarantee and reference university campus, recognized for training people who add up. We provide our students with a deep investigative capacity and with the necessary foundations to deal with the different and most current technologies.
Professionals for companies and for society
The most important thing is the people. We combine ethics, values and technical training to face the challenges of the future.
La Salle Campus Barcelona's Mission is to offer high-quality and high-level training in a global framework. Our purpose is to equip students with the knowledge, skills and experiences necessary to be highly effective in the development of their professional careers.
At La Salle Campus Barcelona we train professionals with a high ethical commitment and with the values necessary to be innovative, know how to adapt to changes and lead the transformations of a society in continuous development. All our teaching, research and knowledge transfer activities are linked to develop a solid and comprehensive life project.
The main objectives of our university center are:
Transfer knowledge to students who join our educational programs.
Transfer human capital to society, through the incorporation of our graduates in organizations.
Transfer the latest advances in technology to create value where they are useful and necessary.
Transfer companies created in the Technological and Business Innovation Park, to contribute to the development of the business fabric.
La Salle in figures
More than 4,000 students enrolled. 25% of students of international origin. 75,100 m2 of infrastructure for teaching use, services and outdoor areas.
77 Countries
+1,000 Schools
60 University centers
+85,000 teachers
+1,000,000 Students
Locations
Barcelona
La Salle Campus Barcelona
Address
Llucanes,41
08022
Barcelona
,
Catalonia
,
Spain