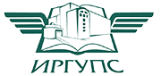 Irkutsk State University Of Railway Engineering
Home ›
Russia ›
Irkutsk State University Of Railway Engineering
Irkutsk State Transport University – a higher educational institution, one of the leading educational and scientific-engineering centres in Siberia and the Far East of Russia in railway transport. Its full name is the Federal State Budgetary Institution of Higher Education "Irkutsk State Transport University" (IrGUPS). The university complex includes the head university in Irkutsk, four branches, three colleges, and two technical schools.
The University trains specialists of higher and secondary vocational education for the railway industry and other branches of the national economy in 32 areas of higher professional education, 12 specialties of secondary vocational education.
Nowadays, Irkutsk State Transport University is a modern scientific and educational complex with a developed training, laboratory, and production facilities, which has all the conditions for training highly qualified specialists in the transport area.
Locations
Irkutsk
Address
Ulitsa Chernyshevskogo,15
664074
Irkutsk
,
Irkutsk Oblast
,
Russia