Breda University of Applied Sciences
Home ›
Breda University of Applied Sciences
On 1 September 2018, our name was changed to Breda University of Applied Sciences. This academic year we also took up residence in a beautiful listed and fully renovated convent at Mgr. Hopmansstraat in Breda, which is part of our new campus.
Breda University of Applied Sciences is a medium-sized, government-funded higher education institute. More than 7,000 Dutch and international students from some 100 countries are studying at our institute. We offer bachelor's and master's programme at professional ('hbo') and academic ('wo') level in the domains of Games, Media, Hotel, Facility, Logistics, Built Environment, Tourism and Leisure & Events.
Organisation
Breda University of Applied Sciences has strong ties with the professional field, focusing on entrepreneurial and business-oriented activities. In this process, we seek out innovations, adopt an international outlook and make socially responsible and sustainable choices.
An inspiring environment
Our strategy describes, among other things, how we are going to dedicate even greater focus on international education, synergy between the different disciplines and cooperation with industry partners. Students are encouraged to nurture their talents, but also to develop their ingenuity and inventiveness.
The degree programmes of Hotel, Facility and Tourism moved to the former convent at the start of the academic year of 2018-2019. The new campus is gradually being developed into an inspiring meeting place for people with different areas of expertise and from diverse cultural backgrounds.
In this inspiring environment, we prepare our students for international careers. The majority of our degree programmes are taught in English, but the Dutch-taught programmes also devote a lot of attention to international business and cooperation.
Half a century of experience
BUas, previously NHTV, is the world's largest and leading education institute offering degree programmes in tourism, leisure and hospitality. With over half a century of experience in practice-based higher education and international cooperation, our bachelor's degree programmes have recorded consistently high rankings in the 'Keuzegids HBO' for many years now.
Quality Seals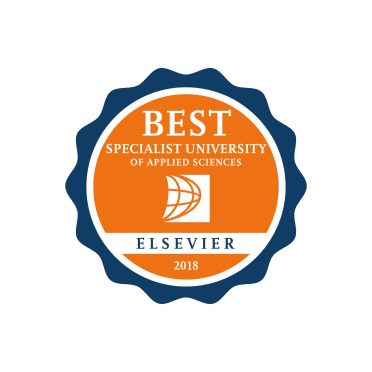 Elsevier Best Specialist University of Applied Sciences 2018
Elsevier Best Specialist University of Applied Sciences 2017-2018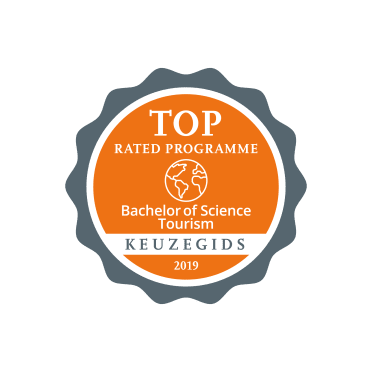 Bachelor of Science Tourism
Keuzegids Universiteiten Top rated programme 2019
Games
Keuzegids Hbo Top rated programme 2019
Keuzegids Hbo No.1 in own category 2019
Facility
Keuzegids Hbo No. 1 in own category 2019
Keuzegids Hbo Top rated Programme 2019

Hotel
Keuzegids Hbo Top rated programme 2019
Media
Keuzegids Hbo No.1 in own category 2019
Logistics
Keuzegids Hbo Logistics Management: No.1 in own category 2019
Keuzegids Hbo Logistics Engineering: Top 3 in own category 2018 + 2019
Built Environment
Keuzegids Hbo Top 3 in own category 2019
Locations
Breda
Address
Monseigneur Hopmansstraat,1
4817 JT
Breda
,
North Brabant
,
Netherlands