With 80 years of proud tradition, PolyU is a world-class research university, ranking among the world's top 100 institutions.
The Hong Kong Polytechnic University (PolyU) is a home for educating thinkers, communicators, and discoverers in delivering positive impact. We are committed to training tomorrow's leaders today, through a professionally-oriented education that delivers graduates unrivalled placements to thrive in businesses and industries.
We strive for inter-disciplinary research and impactful innovations for discoveries to solve real-world challenges. Our researchers are developing breakthrough ideas, fostering sustainability, lifting economic outcomes, and improving communities' lives for the benefit of Hong Kong, the nation, and the world.
Our Motto
To learn and to apply, for the benefit of mankind
The above is derived from the Chinese motto, quoted from the great Chinese classic Yijing (Book of Change) and two ancient treatises, one from the Han dynasty and the other from pre-Qin times.
The original Chinese text can be paraphrased as follows: "Learn every truth and use the knowledge learned to accomplish every task" and "to learn; to serve".
Our Vision
Be a leading university that advances and transfers knowledge, and provides the best holistic education for the benefit of Hong Kong, the nation, and the world.
Our Mission
To pursue impactful research that benefits the world.
To nurture critical thinkers, effective communicators, innovative problem solvers, and socially responsible global citizens.
To foster a University community in which all members can excel in their aspirations with a strong sense of belonging and pride.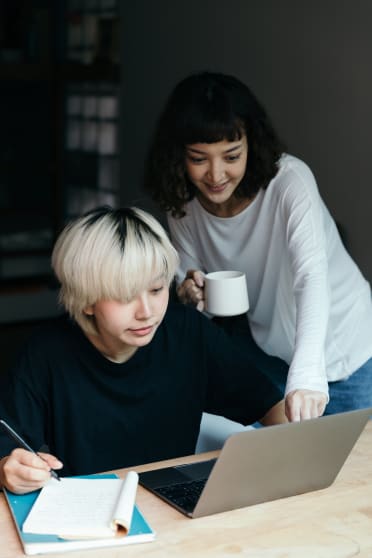 International Community
Enjoy an international, enriching and inclusive campus ambience. Through our extensive global network, you will access international academic exchanges and enhance your understanding and appreciation of cultural diversity and broader social issues. All students are encouraged to take on student mobility programmes outside of Hong Kong.
International Faculty
PolyU promotes internationalisation among faculty and staff. We actively seek diversity in the faculty body through proactive recruitment and retention.
Our faculty and staff partake in many multi-cultural activities on campus and actively enhance our global connections through research, education and knowledge transfer.
Global Perspectives in Academic Programmes
PolyU nurtures students to operate confidently in an international working environment and to make positive contributions as global citizens.
We infuse a world perspective in all our programmes and provide students with many opportunities to enhance global awareness and engagement. Students may take credit-bearing subjects outside of Hong Kong.
Through the exchange, internship and Service-Learning programmes, our students gain exposure on the world stage.
International Collaborations and Partnerships
Ranked among the top 100 universities globally, PolyU is already a world leader in many areas. By mobilising our assets and talents, engaging international alliances such as University Social Responsibility Network (USRN) and University Alliance of the Silk Road (UASR), collaborations and industry partnerships, and establishing strategic platforms, we help pave the way for closer global connections.
PolyU promotes interdisciplinary research particularly in emerging areas such as artificial intelligence and robotics, contributing to vibrant innovation in solving global and/or social challenges.
3,000+

Research projects undertaken
(2018/19)

350+

Collaborating partners and institutions
(2018/19)

250+

Student exchange partners
(2018/19)

416

Academic collaboration agreements signed
(as of June 2019)
Create the Future You Imagine
Our professional education model adopts a unique experiential learning approach which comprises of internship, service-learning and overseas exchange opportunities. We have a wide variety of local and international leadership and development programmes for a truly transformative education experience – equipping students with the right skills to be socially responsible global leaders of tomorrow.
Rankings
6th

QS Top 50 Under 50 (2021)



25th

QS Asia University Rankings (2020)

75th

QS World University Rankings (2021)
Let's hear from our students
"My time at PolyU has prepared me for global leadership."
Amanda Putri Wantono, Indonesia
School of Hotel and Tourism Management (Graduate)
-
"You'll get amazing cross-cultural exposure at the residence halls and across the campus."
Maciej Nowakowski, Poland
Faculty of Humanities (Graduate)
-
"PolyU's holistic education builds our professional skills and has enabled me to make a difference in the world."
Madina Kaliyeva, Kazakhstan
Faculty of Business (Graduate)
-
"PolyU has made me realise the importance of being a responsible global citizen – for that, I am forever grateful."
YC Wong, Hong Kong
Faculty of Health and Social Sciences (Graduate)
-
"PolyU laid a solid foundation for my future in earthquake research."
Chen Kai-Xin, Mainland China
Faculty of Construction and Environment (Graduate)
Locations
Hung Hom
Address
Yuk Choi Road,11
Hung Hom
,
Kowloon
,
Hong Kong