CODE University of Applied Sciences Berlin
Home ›
Germany ›
CODE University of Applied Sciences Berlin
CODE is a Berlin-based state-accredited university of applied sciences that offers bachelor's degree programs in the field of Digital Product Development.
Sometimes good ideas need a decade to ripen
When Thomas Bachem – self-taught soft­ware en­gi­neer and de­signer – was look­ing for study pro­grams to pro­mote his en­deav­ors as an in­ter­net en­tre­pre­neur, he was dis­ap­pointed to see that the aca­d­e­mic land­scape is mostly fo­cused on the never-chang­ing basic prin­ci­ples of Com­puter Sci­ence, in­stead of the ex­cit­ing new pos­si­bil­i­ties of the in­ter­net and its op­por­tu­ni­ties.
He de­cided to study Eco­nom­ics at a pri­vate busi­ness school in Cologne, which is where he ex­pe­ri­enced first­hand the rad­i­cal drive to apply aca­d­e­mic the­o­ries to the real world and a per­sonal, sup­port­ive learn­ing en­vi­ron­ment. Out of both his fruit­less search for a truly ap­plied soft­ware-en­gi­neer­ing pro­gram and his rev­o­lu­tion­ary ex­pe­ri­ence at the pri­vate uni­ver­sity, the idea for CODE was born: CODE would be to Com­puter Sci­ence what busi­ness schools are to clas­sic Eco­nom­ics pro­grams.
One decade later, Thomas had al­ready founded sev­eral suc­cess­ful in­ter­net star­tups. As an en­tre­pre­neur and em­ployer, he dis­cov­ered time and time again that good soft­ware en­gi­neers, de­sign­ers and prod­uct man­agers – the key dri­vers for am­bi­tious dig­i­tal com­pa­nies – are a rare re­source in Eu­rope and Ger­many in par­tic­u­lar be­cause clas­si­cal uni­ver­sity pro­grams rarely qual­ify young men and women for the chal­lenges of the new econ­omy.
Backed by the academic community
Our academic council provides us with the latest insights in our field's research, a strong tie to the scientific community, and decades of experience in creating meaningful learning environments. They help us identify those professors, researchers, and lecturers who share our drive for excellence, our common mission, and support our educational approach.
On a mission to empower the Digital Pioneers of tomorrow
CODE offers a project-orientated and challenge-based learning experience that stimulates personal growth and enables students to develop professional competencies as well as communicative and social skills. CODE is supported by two dozen of Germany's most renowned internet entrepreneurs and provides an income-based delayed tuition model to attract the most talented students regardless of their personal financial background.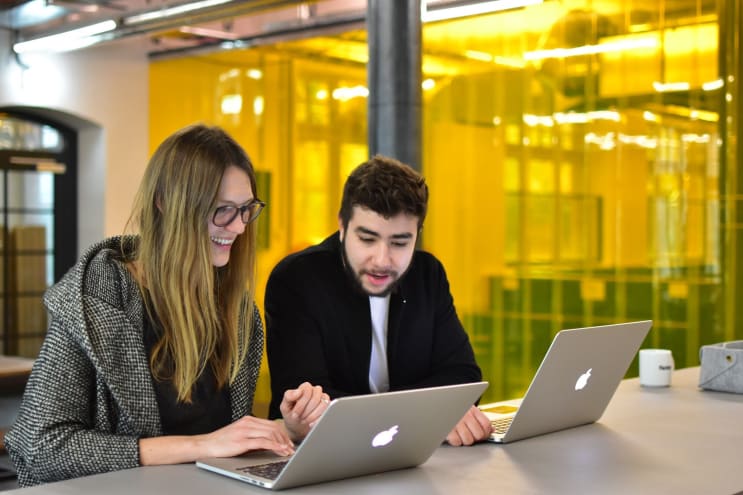 Locations
Berlin
Address
Lohmühlenstr. 65
12435 Berlin
Berlin
,
Berlin
,
Germany