Université Catholique de l'Ouest - UCO
Home ›
France ›
Université Catholique de l'Ouest - UCO
Read more on the institution's website
Founded in 1875, the Catholic University of the West is one of the oldest universities in the Great West and a benchmark player in higher education and research today. A multidisciplinary university with 8 campuses in the West and overseas, UCO offers some 10,500 students and many auditors more than 100 training courses.
With a tradition of academic excellence, a real territorial anchoring and an international network of partners, UCO offers an ideal framework for you to become the competent professionals, the free and responsible minds that the world expects. Are you ready to deploy your talents?
5 reasons for studying in France
5 reasons for studying in Angers city
5 reasons for studying at the Catholic University of the West (UCO)

Quality education at a moderate price.
Advanced industries and international corporations that are leaders in their field.
An appealing destination for international students.
A pleasant and satisfying style of life in the heart of Europe.
A reassuring country that welcomes visitors and offers an exceptionally high level of welfare protection.

Best place to live in France (ranked by Express Magazine).
The heart of the region Pays de la Loire, and very Europe-minded.
A unique art of living, food & wine, fashion.
A student-city with everything a student would need, and at good prices.
A university town with more than 33 000 students and 4 000 foreigners.

French national degrees.
High exam pass rate: graduation rate for the bachelor three years of 67% (Compared to public universities 27%).
Guaranteed a personalized follow-up, small classes with individual supervision.
170 partner universities around the world: credit transfers and validation of grades.
Student accommodation service: a wide choice of bed-sits, home-stay or family accommodation, halls of residence or flats.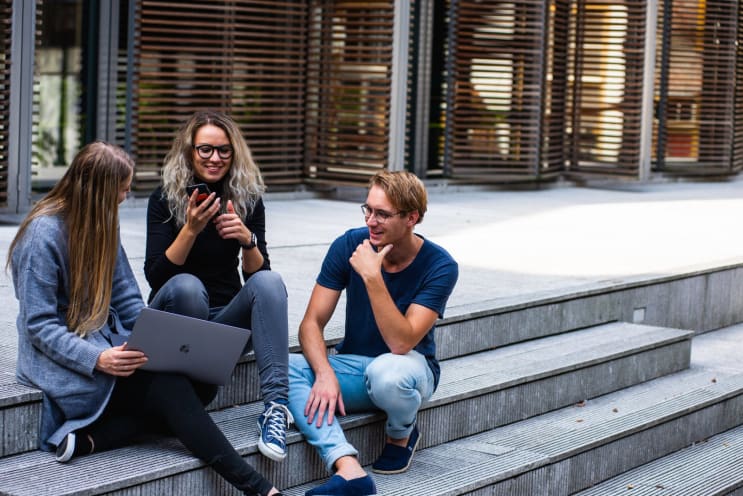 Buro Millennial / Pexels
A stimulating environment
450 international students out of exchange program
200 students in exchange programs with a partner of UCO
70 nationalities represented
181 partner universities
Creative approaches to learning
7 campus:

Angers - Nantes - Guingamp – Vannes – Laval – Papeete - la Réunion

6 Faculties:

Economics Business and Law
Education
Humanities
Humanities and Social Sciences
Science
Theology
and CIDEF – French language school
The UCO experience
A platform for language learning
UCO Languages (Altissia) is UCO's new online language learning platform. It offers the opportunity for UCO students to progress in foreign languages (7 languages offered) for free.
A platform for job and internship offers
A digital platform "Career Center UCO" (Job Teaser) for UCO students.
With this tool, students will be able to access many internship offers, alternation and first job in France or abroad, and benefit from direct contact with recruiters.
Memberships and Affiliations

International student cycle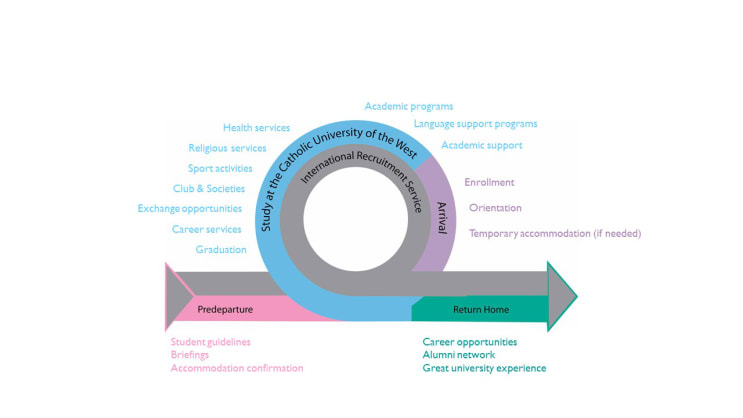 Areas of study
Areas of study are delivered in French or/ and in English across 6 faculties:
Law
Economics and Commerce
Arts, Languages, History, Information-Communication
Music
Biology environment, Mathematics for Computer Science
Education
Psychology, Sociology
Theology and religious sciences
CIDEF – French Language Center
Locations
Angers
Address
Place André Leroy,3
49100
Angers
,
Pays de la Loire
,
France