BA in
BA Film, TV Programmes & Video Games Directing
Warsaw Film School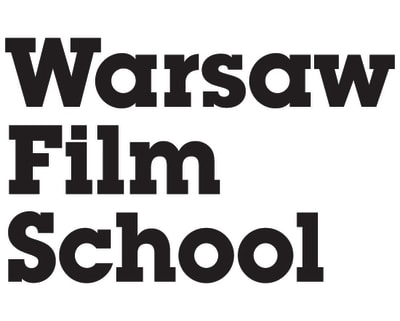 Key Information
---
Campus location
Warsaw, Poland
Tuition fees
EUR 6,000 / per year *
Application deadline
15 Aug 2024
Earliest start date
Oct 2024
* Application fee: 50 EUR Enrollment fee: 1000 EUR Tuition: 6000 EUR per academic year (1 installment), 6500 EUR per academic year (2 installments)
Introduction
Enrollment for Academic Year 2023/2024
Innovative education program
Warsaw Film School has launched a unique, undergraduate BA Film and Multimedia course, which turned out to be very popular among foreign students. The innovative program for our new specialization in Film Directing and Video Games is based on the knowledge and experience of world-class multimedia specialists, as well as active filmmakers, creators, and producers of video games.
Students will be given the opportunity to use top-notch equipment available in the market.
All classes will be held in English in the adjusted workshop rooms, studios, arranged film sets at Warsaw Film School.
All programs offered by WFS are regularly reviewed and updated, therefore responsive to changes in the dynamic production environment. We are continually looking to raise the level of our position in the international filmmaking stage thanks to our rapid development and creativity.
Practical filmmaking
The original film studies program will consist of valuable lectures, a series of masterclasses, workshops and individual creative work under the guidance of experienced professors and professionals.
The course is aimed at those wishing to acquire and develop the practical skills to make a complete and successful storyline, starting from creating and developing your protagonist and ending with preparing shooting boards and building movie scene. You will be offered the fantastic opportunity to become equipped with a comprehensive and integrated knowledge of this exciting subject, i.e. film directing, scriptwriting, camera workshop, editing, lighting & music in film, the language of film and many more.
Our BA course provides an opportunity to learn how to create full-featured, professional short forms, documentaries, and long-form productions.
Working in small groups will enable the learners to exchange experience and explore the crafts of the director, actor, cameraman, lighting producer and sound technician, which help build team spirit, cooperative skills and prepare students for all aspects of work in a creative environment.
Our students will be able to receive comprehensive knowledge and technical skills to succeed in the film and television industries.
Arthouse cinema theater on Campus
Our students are also given the unique opportunity to feel the amazing atmosphere of a full-scale cinema because the Warsaw Film School owns a professional Cinema Elektronik which is a perfect place for screening their exam projects.
Achievements
Warsaw Film School students and graduates receive awards at international film festivals, including Oscar nominations.
Our graduate Dorota Kobiela was nominated for The Oscars 2018 for "Loving Vincent". This was the second Oscar nomination that our School graduates can be proud of. The first one was given in 2015 to Tomasz Śliwiński for his Documentary Short Subject "Our Curse".
ECTS
In accordance with the ECTS regulations student earns 60 credits for successful completion of a full-time academic year and 30 credits for a past semester. Students are obliged to be awarded 180 credits in the First Cycle of studies.
Scholarships and Funding
Our second and third-year students will have an opportunity to apply for the Chancellor's Scholarship. The scholarship will be awarded for academic achievements, involvement in school activities, creativity, and leadership.
Scholarships are renewed each academic year.