Bachelor of Applied Social Science (Community Services)
Home ›
Bachelor ›
Bachelor of Applied Social Science (Community Services)
Program Description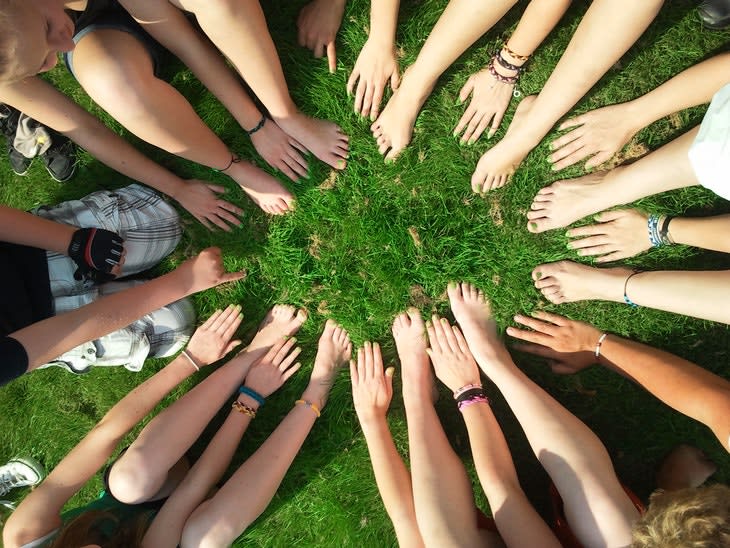 Are you passionate about helping disadvantaged groups of people? If you have firm thoughts about what could and should be done to help groups that need support, Jansen Newman Institute community services courses and social work courses are for you. Completion of this study will allow you to enter a range of dynamic roles in the community, government and public sectors.
COURSE AT A GLANCE
Qualification Title: BACHELOR OF APPLIED SOCIAL SCIENCE (COMMUNITY SERVICES) CRS1200651
Study Options – Domestic Australian students:
Full-time or Part-time
On-Campus or online
Study options – Overseas students: On-Campus
Start Dates: 20 February 2017, 05 June 2017, 18 September 2017
Course Length
Full-time: 3 years (including breaks)
Part-time: 6 years (including breaks)
ADMISSIONS CRITERIA:
For International applicants equivalent IELTS 6.5 (Academic) with no skills band less than 5.5.
Year 12 or equivalent to ATAR 60.
Special entry requirements: Demonstrated ability to undertake study at this level: work experience, and/or other formal, informal or non-formal study attempted and/or completed.
STUDENT AND ATAR PROFILE
Finance Options - Domestic Australian students: FEE-HELP, or flexible payment options available
Course study requirements
Face to Face
Each subject includes a 3-hour lecture once a week for 12 weeks
Study Time commitment = 7 hours per week
Flexible Online Learning
Each subject runs for 12 weeks
Study Time commitment = 10 hours per week
Assessment
A variety of written & practical assessments, reflective journal, essay writing and clinical training.
Location: Sydney Campus or Online
Delivered by: Jansen Newman Institute (J.N.I.)
Accrediting body: Tertiary Education Quality and Standards Agency (TEQSA)
COURSE SUBJECTS
Level 100 Subjects
COU101A Interpersonal Communication
COU102A Theories of Counselling
COU103A Human Development Across the Lifespan
COU104A Applied Counselling 1
SOC102A Understanding Societies: An Introduction to Social Analysis
SOC103A Developing Social Policy
WEL101A Introduction to Community Services
WEL102A Health and Wellbeing
Level 200 Subjects
COU202A Mental Health and the Community
COU203A Applied Counselling 2
FLD201A Fieldwork 1
SOC201A Mediation and Conflict Management
SOC202A Introduction to Social Research Methods
WEL201A Managing the Needs of Diverse Client
WEL202A Ethics and Professional Practice
Level 300 Electives - Choose 2
COU302A Counselling for Grief and Loss
COU304A Alcohol and Other Drugs
COU305A Working with Crisis and Trauma
COU306A Narrative Therapy
COU307A Existential Therapy
COU308A Focusing: Enhancing the Mind-Body Connection in Therapy
COU309A Introduction to Gestalt Therapy
COU310A Spirituality and Psychotherapy
WEL304A Death and Dying
WEL305A Protection of Children
WORKSHOPS FOR ONLINE STUDENTS
If you study online, you are required to attend compulsory practical workshops. These give you the chance to meet lecturers and fellow students and gain the experience and confidence needed to work effectively after graduation.
Online students are required to attend the following residential programs to be held at the Sydney, Brisbane or Melbourne campus:
COU101A Interpersonal Communication – 2 days
COU104A Applied Counselling 1 – 2 days
COU203A Applied Counselling 2 – 3 days
The COU101A residential is held simultaneously every trimester in Sydney, Brisbane and Melbourne; COU104A and COU203A are held every trimester in Sydney, and at least once a year in Brisbane and Melbourne.
Early exit qualifications
If you leave this course after completing all Level 100 units, you may be eligible for the Diploma of Applied Social Science qualification.
Practical work experience
J.N.I. focuses on experiential learning, so you gain both theoretical and practical skills during your course. This community services course incorporates 400 hours of fieldwork, which gives you the opportunity to work with real clients, so you establish contacts even before you graduate.
J.N.I. has a Clinical Placement Coordinator who may be able to assist you in securing placements. If you live outside Sydney, you can undertake your clinical training and/or fieldwork in your local area, subject to J.N.I.'s approval.
Last updated Jan 2018
About the School

Laureate is the largest education network in the world. Laureate International University Institutions offer hundreds of career-focused, undergraduate, master and doctoral degree courses in fields in ... Read More
Laureate is the largest education network in the world. Laureate International University Institutions offer hundreds of career-focused, undergraduate, master and doctoral degree courses in fields including architecture, art, business, culinary, arts, design, education, engineering, health sciences, hospitality management, information technology, law and medicine.
Read less
Sydney ,
Sydney ,
Sydney ,
Sydney ,
Sydney ,
Leura ,
Fitzroy ,
Melbourne ,
Brisbane ,
Adelaide ,
Adelaide ,
Auckland
+ 11 More
Less