Bachelor in Financial Management and Services
Program Description
Bachelor's programme - 3½ years - 210 ECTS
The Bachelor's programme in Financial Management and Services is ideal for you if you would like to work with complex advisory, sales and consultancy tasks within for example accountancy.
The 3½-year Bachelor's programme in Financial Management and Services was developed in close collaboration with representatives from the financial sector. Thus, the financial sector has a great influence on both the programme structure and the academic content of the programme, which means that the programme matches the competencies required by the financial sector.
Visit the website: www.baaa.dk/fima
Admission Requirements
Financial Management and Services
All applications are evaluated individually.
All qualified applicants will be invited to an interview in person or over Skype.
For admission, the Academy will evaluate examination results, working experience, stays abroad and motivation. Please enclose copies of examination certificates, documentation of any work experience (CV), stays abroad and a brief letter explaining why you are applying for this programme.
English test
If you do not have a Danish AP degree (International line), you must also meet our requirements for an officially approved English test.
We accept these tests with the following minimum scores:
IELTS: 6.0
TOEFL Internet-based: 80
TOEFL Paper-based: 550
Cambridge test: CAE A, B or C
Oxford Placement test: 140 (min. 70 in each part)
Oxford Online Placement test: B2 (min. 70 in each part)(offered at Business Academy Aarhus)
For non-EU applicants, we only accept IELTS and TOEFL.
Native English speakers and applicants with Nordic entrance exams (including applicants with a qualifying examination from the USA, Canada, Australia, New Zealand, Great Britain, Scotland, or Ireland) are exempt from an English test. Please note that applicants with a qualifying examination from all other countries (including African and Asian countries, where the language of instruction is English) must submit a test.
If you have a Danish-language entrance exam (or another Nordic entrance exam), you must have at least English B or equivalent.
Career Options
Financial Management and Services
People who qualify as a Bachelor of Financial Management and Services typically end up working with accountants. This qualification with its international dimension will provide you with a solid career foundation that matches the requirements of the increasingly globalized world of finance.
Last updated Jul 2018
About the School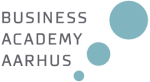 Business Academy Aarhus is a School of Applied Sciences
Business Academy Aarhus is a School of Applied Sciences
Read less